FILTERS
We service all types of swimming pool filters. In our opinion it is best to install a new Cartridge Filter to your existing pool equipment. This large capacity system will provide the cleanest water possible while continuing to go forward with our "Go Green" proactive maintenance programs. No backwashing or diatomaceous earth (D.E.) is required with this unit, so it eliminates D.E. mess in your street or yard after backwashing. It is recommended that the cartridges inside the filter tank be cleaned at least once during the summer and again at the end of the season during winterization procedures. This will promote water clarity and a prolong cartridge life.
---
PUMPS/MOTORS
We service all types of swimming pool pumps and motors.  It is our duty to research and try new products to best guide our customers in the right direction. Variable Speed Pumps have become the new alternative to save a lot of money on your monthly electric bill. Variable Speed Pumps allow you to run the pump at different speeds during different times as needed for the pool. Your pump will use less power resulting in lower monthly electric bills.  
---
HEATERS
We service all types of swimming pool heaters. Whether you are installing a heater for the first time or upgrading your existing heater The Pool Experts offer the most efficient compact heater on the market today. Digital Controls insures easy operation and user friendly results.
---
SALT WATER SYSTEMS
The days of using chlorine sanitizers that dry the skin, stain, etch and bleach our pool surfaces as well as contribute harmful chemicals to the environment will soon be a thing of the past. Year after year advances are made in technology by manufactures to improve the quality of our products. The swimming pool industry has excelled in many areas especially water sanitation. Salt Water Sanitizer conversions have vastly improved the quality of pool water, removed awful chlorine odors, and irritation of the skin and eyes. Salt is safer to use, cheaper than chlorine, and better for the environment than chlorinated pools. A saltwater pool is not technically a chlorine free pool. It simply uses a chlorine generator to utilize the amount of chlorine and not directly add chlorine to the pool. It is recommended that the cells inside of the generator be properly cleaned once a year.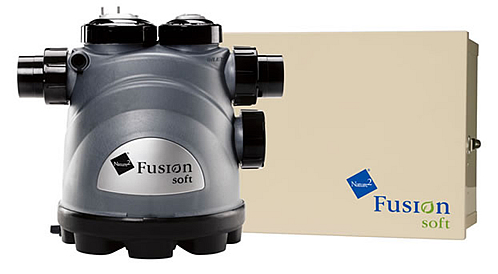 ---
COMPUTER AUTOMATION
Have the ability to control your swimming pool anytime anywhere! The days of walking over to the equipment to turn your heater on and off are a thing of the past. Computer controls allow you to control your entire swimming pool with a single device. Create custom programs that will best fit your lifestyle and needs from turning the spa on so it's already heated up when you get home to having your yard lights come on at sunset. Computer controls systems will make your life easier and you will enjoy your backyard more!
---
POOL/SPA LIGHTING
We service all types of swimming pool lights. Next time the bulb goes out in your current pool or spa light instead of replacing the bulb consider upgrading to LED lights. LED lights are brighter, use considerably less energy, and offer so many more options than the 500-watt halogen bulb or fiber optics. There are a wide variety of color choices and light shows offered to set the mood for any event in your backyard.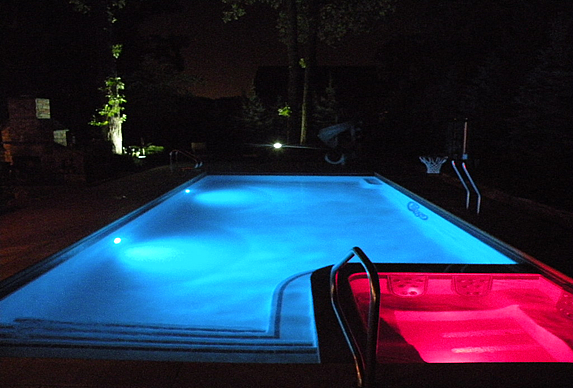 ---
POOL CLEANERS
We service all types of swimming pool cleaners. In all our years of experience and working on swimming pool cleaners the Polaris high-pressure cleaners are still the best cleaners to come on the market. These cleaners are the most effective in removing debris from the swimming pool reducing filter cleanings therefore prolonging the life of the filter. As the cleaner travels around the swimming pool it distributes fresh sanitized and heated water to the deepest parts of the pool.
---
SAFETY COVERS
There is nothing more important than the safety of our families. We believe that a safety cover is a necessity for a swimming pool especially with children and pets in the backyard. Swimming pools are expensive and there is no better way to protect your investment than with a Solid Self Draining Safety Cover.  It minimizes the amount of debris and exposure to the outside environment during the off-season. Your pool will open cleaner and clearer than ever before.