We service and repair all major pool brands.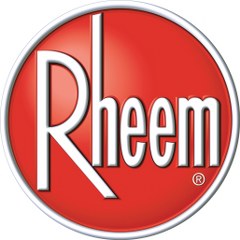 For over 70 years, Raypak has been the world's leading manufacturer of copper finned boilers and heaters. Raypak's design goals are and have always been high quality, reliability and energy efficiency.
Why settle for sufficient when you can get superior. With Jandy equipment, you're getting a product that's easy to install in most pool pads, compatible with most existing setups and provides unparalleled performance and efficiency.
All APi products are based on the philosophy that preventing problems is more efficient than treating problems. By creating products used to proactively manage water instead of reactively treating it, we have set an industry standard. Our effective, simple products for pool and spa water maintenance are unsurpassed by any competitor.
As the innovators of the ORIGINAL safety pool cover, Meyco Pool Covers goes beyond the basics with custom features designed to keep your swimming pool secure and attractive between swim seasons. With 60 years of innovation under our belts, you can have confidence that a Meyco cover will out-perform the competition, safeguarding your family and your swimming pool between swim seasons.
Pool owners trust Hayward to keep their in-ground pools in optimum condition. The products that heat, clean, light, chlorinate and control your pool should be able to meet the heavy demands of clean water flow. Our rugged equipment is engineered to work hard so you don't have to.
Your pool is an investment…And you can trust us to take care of it with products that consistently outperform and outlast others to get the job done right, time and time again.
Whether you are planning a backyard pool party for friends and family or prefer the serene sensation of a calm pool, Pentair has the pool and spa solutions just for you. Elevate your pool experience to the next level with connected, efficient, quality products so you can soak in the magical, wonder-filled moments by your pool, giving you the time – and peace of mind – to create them.
Our sincere belief that providing you with quality products and standing behind those products is our only path to success. We are the leader in our industry and have more pool and spa salt chlorine generators installed than any of our competitors.